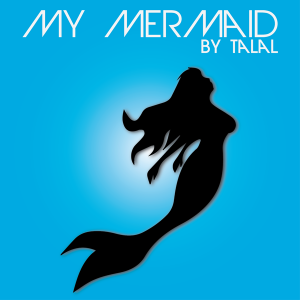 I was at a mall with my mom for shopping when I saw the most beautiful human being, giving me the glimpse of the adorable nature, walking towards me with a gorgeous smile. She was wearing a pink t-shirt with a denim blue jeans, a belly chain around her waist, big round pink hoops in her ear and long black hair falling down her shoulder. I was paralyzed, frozen with just my heart beating and eyes looking at her. She was cheering, laughing and talking to her group of friends and was walking towards me. Busy in her laughters, she bumped into me. She stumbled, pushed her hair back that fell on her face, gathered herself and apologized. I still in the paralyzed state looking at her face was praising nature.
Without even thinking I said, "Excuse Me!".
"Yes?", she replied.
Why and how, I don't know, but I said, "Thanks!".
In an interrogative manner, raising an eyebrow, she replied, "Beg for more dear!" and smiled.
For a second I didn't even understood what she meant by that. But then I said, "Oh Please! Do it again!"
We both enjoyed that short two seconds moment. We both laughed, and she walked on. I gathered my senses, turned back to my mom and she was not there. The salesman was looking at me for the whole time and with a smile on his face told me that my mom went to the other floor. I smiled back and rushed towards my mom. Something was going through me, I don't know what happened and how this all will end. Her voice was still ringing in my ears asking me to beg for more.
I heard some laughters at the other corner and was praying to God for her to come again. Keeping my fingers crossed I leaned back to look behind the pillar on my left, and yes, there she was. My mom was asking for my opinion on some suits she was thinking to buy but she didn't knew that I was not with her at that moment. Without even looking at her or the suit I told her to go with the other one. Just few second later that girl caught me looking towards her. I moved my head back pretending like I don't even know if she was there. She came towards us and stood beside my mom with her friends and started looking at some suits. I kept my head down still pretending like I don't care and I was holding a piece of cloth in my hand which my mom was looking at.
"This looks nice. What do you say Afia?", she asked her friend.
I looked up towards her, and felt like she was actually inquiring from me. My mom got no clue that what was going behind her back. She was standing on my mom's side and then moved towards my side leaving her friends still standing by my mom. I was confused, shy, and nervous when her friend's started to inspect me and murmured to each other. I was just trying to catch my breath with so many instantaneous things and to my surprise I found, my princess, my mermaid, chatting with my mom. Just like the movies slow motion scene, even standing beside them, I felt like I'm deaf and was just watching my mom and her laughing and talking to each other. I was confused, still shy and nervous, but somewhere in my heart I was happy to see all this going on.
"Ahmad, meet Zarah", my mom introduced me to her and within my heart I was shouting out HURRAY! with happiness that without doing anything, I'm getting everything. The moment was full of joy and happiness for me to know my mermaid.
"Hi! I'm Ahmad", I shook hands.
"Nice to meet you Ahmad. I'm Zarah."
My mom interrupted and asked me that she is doing multimedia design from National College of Arts and isn't that the same what I do? I told her that yes it was pretty much the same because I was doing my BSc in Computer Sciences with multimedia and graphic designing as my majors.
"Niceeeee! It means you can be quite helpful for me and somehow I can be for you too", she excitedly replied.
"Yeah! Sure why not", I replied.
And then there was a silence of few seconds which appeared to me as hours long. My mom and she again started chatting again and now Zarah started asking for my mom's opinion for her suit. "Aunty! What do you think of this black one on me?", she asked my mom. My mom appreciated that but still, Zarah was looking at me for my acknowledgment. With a nod I accepted her choice. She smiled and gave it to the salesman to pack it. Zarah thanked my mom and finally the moment that I never wanted to see started.
"Ok Aunty, I better rush. Thank you very much and it was lovely meeting you.", Zarah thanked my mom.
"Same here Zarah!", my mom replied back.
Suddenly my mom did something for which I love her the most and which brought a sudden life in my body.
"Zarah Beti! Can I have your contact number? I would love to meet you again", my mom asked her.
Zarah looked at me and I silently gave her the look of "Whaattttttt?", telling her that I got no idea why my mom asked for it. Without even resisting, the very next moment, she was telling my mom her number.
"Ahmad Beta, give your cell number to her as well", my mom told me. I was dying for this moment and it was all happening like my every wish is coming true. There was no limit of my happiness at that moment. She smiled at my mom and then looked towards me like she is saying "I WILL SEE YOU!". I loved her expression and smiled back at her. I was happy for not letting my mermaid slipping out of my hand.
…. to be continued…
Author's Note: I wrote this story almost 10 years ago. I wanted to make a tele-film on this story, but never got the chance to make it a reality so decided to publish it on my blog. Keep reading and I will be posting the other chapters very soon. – Talal Masood