Paul Rand, one of the most influential graphic designers of the 20th century, once said that "Design is the silent ambassador of your brand." This quote speaks to the power of design in conveying a brand's identity and values to its audience.
At its core, design is all about communication. It's about taking complex ideas and making them accessible and understandable to a wider audience. Design plays a crucial role in shaping how a company is perceived by its customers when it comes to branding. A strong brand design can convey trustworthiness, professionalism, and credibility, while a poorly designed brand can have the opposite effect.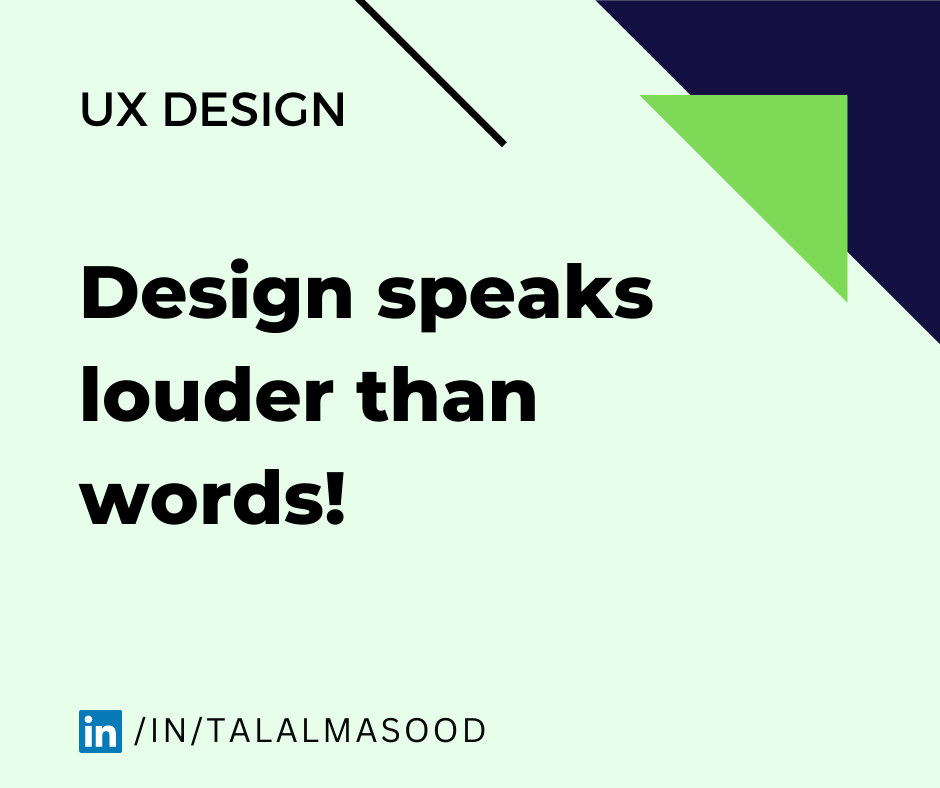 Design is the brand ambassador!
But what makes design the "silent ambassador" of a brand? It's simple: design speaks louder than words. A well-designed logo, for example, can convey a brand's values and personality through its color, font, and overall aesthetic. It's a visual representation of the brand that speaks to its audience without the need for words.
In addition to logos, design also plays a vital role in other branding elements such as website design, packaging, and marketing materials. These elements all contribute to a brand's overall visual identity and can either reinforce or undermine the message a brand is trying to convey.
In short, design is a crucial aspect of branding and serves as the silent ambassador of a company's identity and values. A strong design can go a long way in building trust and credibility with customers, making it an invaluable asset for any business.
The importance of design in branding cannot be overstated. In fact, a study by the Design Management Institute found that design-led companies outperformed the S&P 500 by 228% over a ten-year period. This data clearly shows the significant impact that design can have on a company's financial success.
But it's not just financial performance that is impacted by design. A strong brand design can also have a major impact on customer loyalty and overall brand perception. In a survey conducted by the design agency Lippincott, 80% of respondents stated that they believe design is a key factor in their purchasing decisions. This demonstrates the power of design in influencing consumer behavior.
Examples of Design as Brand Ambassador
One example of a company that has successfully leveraged design in its branding is Apple. The company is known for its sleek, minimalistic design aesthetic, which is reflected in its products, marketing materials, and retail stores. This consistent design language has helped Apple build a strong brand identity and differentiate itself from its competitors.
Another example is Nike, which has used design to position itself as a leader in the athletic apparel market. The company's iconic "swoosh" logo is recognized around the world and has become synonymous with athleticism and performance. Nike's bold, graphic design style is also evident in its marketing campaigns, which often feature bold typography and vibrant colors.
Conclusion
Design is a crucial element of branding and can have a significant impact on a company's financial performance, customer loyalty, and overall brand perception. By leveraging design to create a strong visual identity, businesses can effectively communicate their values and differentiate themselves from their competitors.
(Article produced by ChatGPT)