Writing a UX case study is an invaluable part of any UX designer's job, as it allows potential employers to get a better understanding of their abilities. In order to effectively present your work, you should have a balance of "I" and "we" in your introduction. By doing this, you can show that you are a team player while still being able to showcase the unique contributions you made to the project.
For example, you can start your case study by introducing the project and emphasizing the team's collective efforts. Afterward, you can move on to discussing the specific role you played in the project and how you were able to contribute to the team's success. This might include highlighting specific design challenges that you overcame, describing the research methods you used, or detailing the feedback you gathered from user testing.
Must have a verifiable UX case study
It is crucial to offer verifiable proof of your contributions to the project in your UX case study. This can include product pictures, user testing videos, or statements from team members attesting to your influence. Giving recruiters and other readers access to this proof can help them better comprehend the work you accomplished and the outcomes it produced.
Finally, it's essential to be precise and direct when outlining the contributions you made to the project. Make sure the data you offer is pertinent to the task at hand and does not go beyond what the case study is intended to cover. Make sure to include a convincing proof, and refrain from including extraneous information that can obscure your major ideas. Don't forget to highlight the methods you used to determine whether your UX design was successful.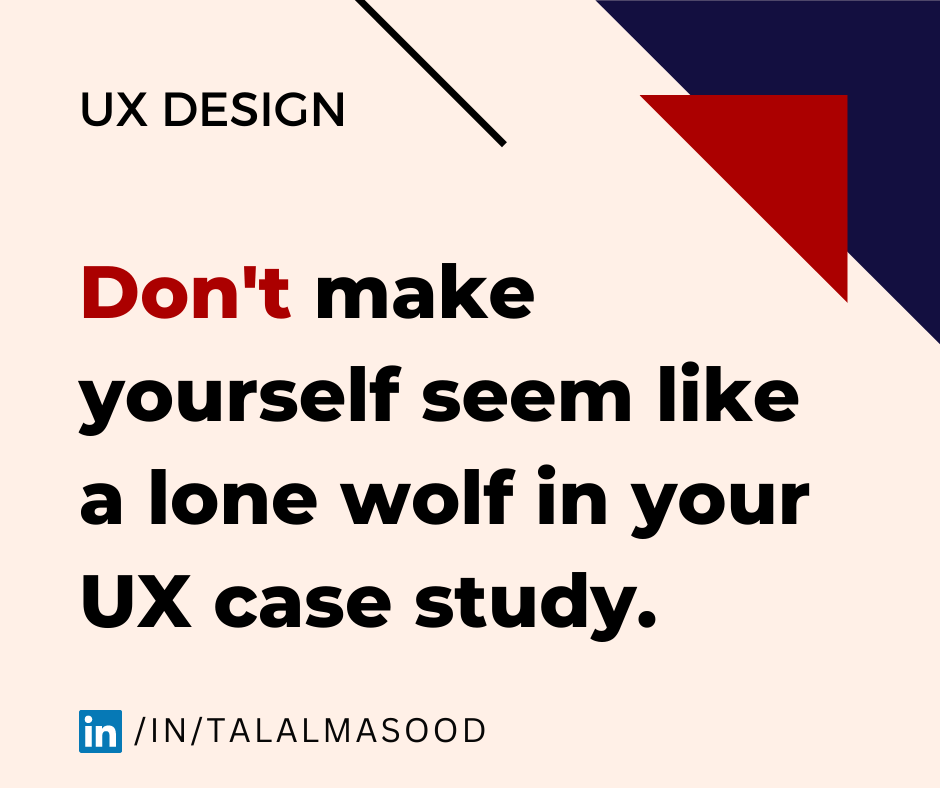 What Mike Curtis says about "I" and "We"?
UX designer Mike Curtis is right when he says that in order for a UX case study to be successful, you need to have a balance between "I" and "we". In your UX case study, balance the use of "I" and "we" to successfully highlight your efforts and show that you are a team player. Be sure to include examples of your work, be succinct and straight to the point, and concentrate on the parts of the project where you had the biggest influence. You can be sure to leave a positive impression on potential employers by paying attention to these suggestions.
I'm learning these amazing tips from the Interaction Design Foundation. I recommend all the UX designer to signup with them and learn. If you will use my provided link, you will get 2 months of free subscription.